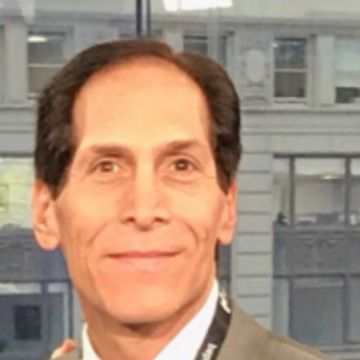 The NY Alliance — an organization of New York City business owners, c-level executives, firm partners, and senior level decision makers who are committed to fellow leaders' growth, success, and happiness — announced that Evan Friedman (a longtime friend and partner to the Dreskin family) has been named recipient of the Roy Hoffman Pay It Forward Award, named in memory of Roy Hoffman as a reflection of Roy's giving nature and commitment to the Alliance.
Roy was a believer in "paying it forward," the idea being that you can't always pay back, so instead you pay it forward; you help someone else. This was how Roy networked, paying it forward, helping others as a means of paying back those who helped him.
In recognition of Evan's receiving the alliance's most prestigious award, a cash prize has been donated to Evan's charity of choice: The Jonah Maccabee Foundation.
First and foremost, congratulations to Evan on receiving this wonderful honor. Second, how honored WE are to call Evan our friend. And third, woo hoo! We're going to do some wonderful work out there with this gift. Thank you, Evan, for loving us, for remembering Jonah, and for paying it forward through the foundation that bears his name.